Arrow Trader 5
Installation Guides

Admin Modules

References

Arrow Trader Core
Installation Guides

Admin Modules

References

Arrow Trader eXtreme V2
Installation Guides

Admin Modules

References

Arrow Trader eXtreme V1
Installation Guides

Admin Modules

References

Arrow Trader Lite 3
Installation Guides

Admin Modules

References

Q&A
Getting started

Search
atc - file check
The file check tools verifies the integrity of all files.
The digital checksums of all files are compared against an online database.
If a file has been modified or doesn't belong to ATC, the file check tool will report it.
If you're unsure about unknown files, please contact us and we'll tell you if you can delete the file.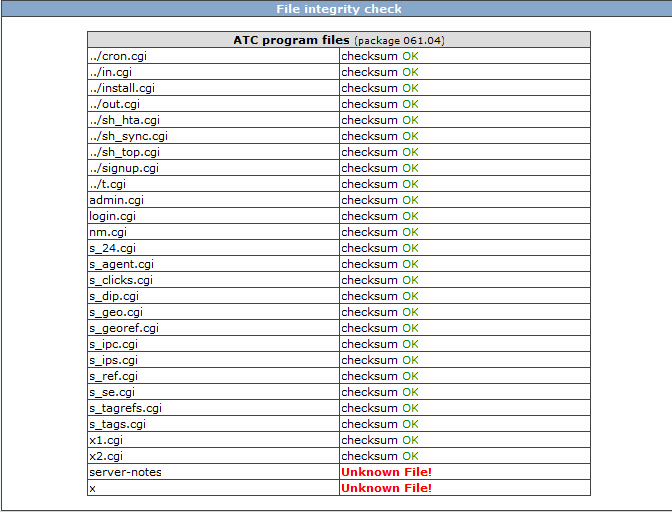 Help us improve our articles by rating them
- This article is -

Too long & complicated

Too short & simple

Not relevant enough

Just about right
6518